Through our sister business Cloud Based Accounting Limited we can offer cloud based applications to deal with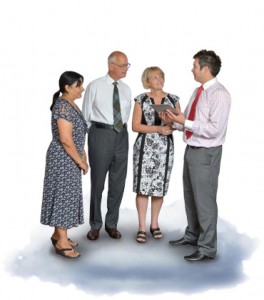 Accounts, record keeping and managing relationships with customers and suppliers
Payroll, record keeping and compliance with HMRC regulations and most importantly, paying your staff the correct amounts.
We can build you a cloud solution, using software provided by either Sage or Xero, you can have an option of maintaining the records yourself (using our help and support – as needed) or allowing us to maintain the records (under your watchful eye!). We believe that there are significant advantages in going down this route which we would be very pleased to discusss.
When we have discussed your needs for a packaged solution and collectively made the right decision to suit your requirements, this will be costed and the fee held for twelve months.
If you know nothing about the "Cloud" but want to know more about this new technology, just call Matthew or Kieran at 01843 594571, we love talking about it and are very enthusiastic about its ability to save you money and provide you with a total business solution.